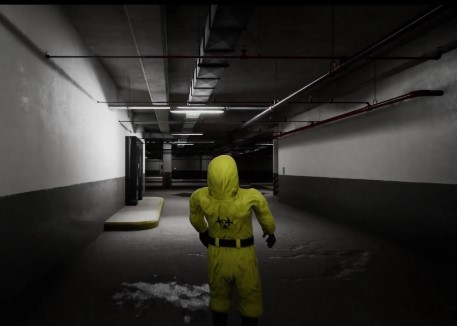 Are you one of the people who are never fully stocked on adrenaline? Then you should definitely try Escape The Backrooms! This game is equally creepy and tricky, setting you off on a baffling trip through a maze that seems to come out of your worst dreams. Will you figure out how to escape this terrifying labyrinth? Let's find out!
The Backrooms are not for the faint of heart!
Once you find yourself in the Backrooms, you realize that this place can easily drive you insane. There are rows of doors that you will be opening one by one, trying to put together pieces of the puzzles you discover inside. You'll hear hushed voices echoing through the halls, whispering secrets and riddles that'll keep you on your toes. They might be friendly, or they might be the mischievous spirits of those who never made it out. And their shadows will haunt you every step of the way!
Can you unravel the secrets and solve the puzzles?
To survive in this place, you have to retain the presence of spirit and stay focused on solving the puzzles, even if you're thoroughly creeped out. But one eye of yours should always watch out for the danger! Dive headlong into the eerie and surreal world of Escape The Backrooms and see if you have the skills and courage to make it out alive and well!